Year of Establishment

2007

Main business

Import of oil products
Wholesale and retail trade, supply of oil products
Storage, transportation and distribution of oil products
Laboratory for quality control of oil products
Oil storage facilities, oil filling station buildings, repairs and maintenance
Services for mining sites / fueling service at Oyutolgoy, Ukhaa Khudag, Baruun Naran mines and Tsagaan Had at the border/
Certification of barrels by standardization and metrology
Providing professional training and advice, as well as fuel accounting, launch and installation of software

Address

Oil depot "New Tolgoit", Khoroo No. 20, Songinokhairkhan District, Ulaanbaatar, Mongolia

Phone

Website
DETAILED INTRODUCTION
Petrovis Trading LLC was established in 2007 to provide special services and supply petroleum products to larger customers and companies.
We not only provide petroleum product logistics services to the largest mining mega projects such as Oyutolgoy, Energy Resource, and Erdenes Tavantolgoy, but we are also responsible for the supply of petroleum products to construction, energy, transportation and road construction companies involved in the implementation of the above-mentioned mega projects and successfully cooperate with them.
In addition to providing a reliable, safe and continuous supply of quality petroleum products, we also cooperate to provide services for the construction of tanks and storage facilities for petroleum products, maintenance of equipment, supply of spare parts and provision of professional advice in accordance with the peculiarity of each mining company.
THE OIL PRODUCTS WE OFFER:
Gasoline A80, AI92, AI95, AI98
Winter, summer diesel fuel (Euro5, Euro2)
Jet fuel TC1
Fuel oil
Bitumen
All types of special oils and lubricants.
We supply products that meet the needs of companies and organizations on the most flexible terms and will always be open to cooperation.
If you want to contact the department for the wholesale supply of all types of gasoline and diesel fuel and get information on cooperation, use the following link to send information.
Our representative will contact you within 24 hours.
FUELING GROWTH
As a leading national company with branches throughout the country, we are committed to provide quality products and services to our citizens and consumers through our branches and divisions located in every aimag and soum.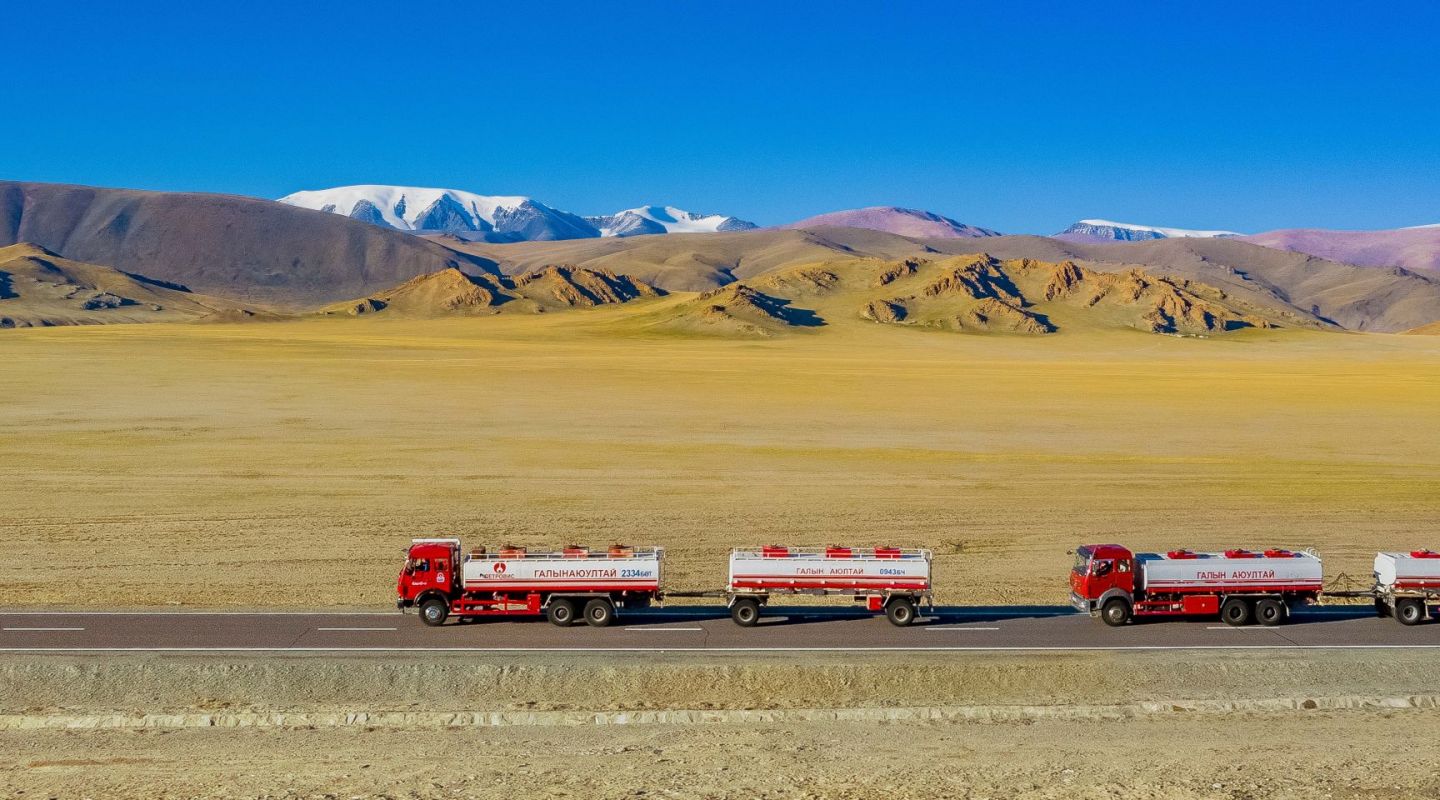 Петровис ХХК нь 1997 онд газрын тосны бүтээгдэхүүний импорт, бөөний болон жижиглэнгийн худалдааны чиглэлээр үйл ажиллагаагаа эхлүүлсэн.
Дэлгэрэнгүй үзэх